PAB Member Countries > Bulgaria
BULGARIAN PEDIATRIC ASSOCIATION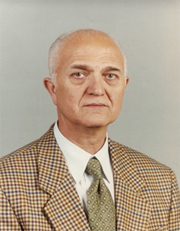 BULGARIA, 4000 Plovdiv, 13, "K. Fotinov" str. Assoc. Prof. Evgheniy Ghenev
Tel.: +359/0888/688-300 & +359/32/26-89-77; Fax: +359.32.26-89-77
www.pediatria-bg.eu / e-mail: [email protected] & [email protected]
History:
The Bulgarian Pediatric Association is created in 1951 as a professional and scientific organization of Bulgarian pediatricians. The main task of the Association is to organize different scientific events - congresses, conferences, symposiums and to connect Bulgarian pediatricians with European and other international professional scientific organizations.
BPA is a member of EPA/UNEPSA and IPA. It is a co-creator of the Balkan Union of Pediatric Societies and Associations in 14 April 2010 in Skopje.
At present BPA has 479 regular members.
The Association edit two scientific journals : PEDIATRIA - 5 issues in a year and PRACTICAL PEDIATRICS - 10 issues in a year.
Every 4 years BPA organize national congresses - 11 until 2009, and many national and regional conferences every year.
The Executive board of BPA elect in 2008 is:
Assoc. Prof. EVGENIY GENEV (Plovdiv) - President ([email protected] & [email protected])
Prof. Alexander Kurtev (Sofia) - Vice President ([email protected])
Assoc.Prof. Vladimir Pilossov (Sofia) - Vice President ([email protected])
Assoc. Prof. Dimitar Kalaykov (Sofia) - Secretary & treasurer ([email protected])
Assoc.Prof. Miroslava Bosheva (Plovdiv) - member ([email protected])
Prof. Valentina Tzaneva(Varna) - member ([email protected])
Assoc.Prof. Petranka Chakarova (Stara Zagora) - member ([email protected])
Assoc.Prof. Vania Nedkova (Pleven) - member ([email protected])
Dr. Plamen Philipov (Vidin) - member ([email protected])
Dr. Jeni Stoichkova (Burgas) - member ([email protected])
Dr. Atanas Paunov (Haskovo) - member ([email protected])
Web site of BPA: www.pediatria-bg.eu
E-mail of BPA: [email protected] & [email protected]